Information You Need
Owner Portal Features
Reports & Bills Dynamic Reporting, Bill History, Invoice View
Statements Review Statements, Payment History, Make Electronic Payments
Customer Relation Management Conversations, Document Sharing, Contact Details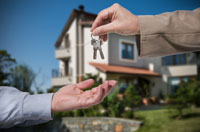 Real Estate Services
At Remarkable Property Management, we treat your home as our own. We offer a wide range of property management services to fit your needs as a landlord or home owner, and tailor our services to ensure that you have the highest level of service for your home.
Not a Client Yet?
We offer a FREE property review & provide an analysis for leasing and selling so you are aware of both options.
Click the button below to complete the information needed to receive both lease and sales property valuation information for FREE. We will include a free brochure detailing the leasing and management services that we provide too!
Property Valuation
Resources & Forms