Become a Vendor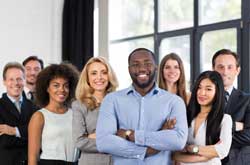 Thank you so much for your interest in becoming an approved vendor for Remarkable Property Management and Re/Max Dallas Suburbs, Team Athey! We appreciate having honest, punctual, and committed vendors who respect all parties involved. We believe that communication is the key to success. Here are some of our expectations, so please review them before completing the contact form.
Proof of contractor insurance and W-9 must be provided to management before becoming an approved contractor.
We expect consistent pricing - i.e. the same charge for the same work done on two different properties. Fair pricing will be a consideration for the amount of work given on a consistent basis.
Tenants must be contacted within 24 hours of referral to your company to schedule work.
Vendor should have a Smartphone with photo capabilities. Photos are required before, during, and after the assigned work, including photos of the part replaced as well as photos of the new part.
Work orders over a certain amount must be approved by our Project Coordinator.
Vendors need to be discreet and not disclose any information to the tenant. Refer tenant inquiries to the Project Coordinator. If an issue is brought to your attention or you notice something of concern, this information should be sent to our Project Coordinator ASAP.
Management must be notified if the work order needs to be changed in any way. Changes to quotes and/or work must be approved before work is started.
Since you are reflecting the image of our company and with respect to our clients' property, professional attire and appropriate shoe covers are required. Appropriate cleanup and trash removal from the property are also required after all work is done. Do not leave trash on the curb, unless approved by the Project Coordinator.
Legible invoices must be submitted to Team Athey (via email preferably) within 5 business days and they will be paid within 2 weeks from date of submission. Invoices must include:

The name of the technician and his direct phone number;
The warranty information included with the work;
Signature of the tenant as acknowledgement of the work being done, if applicable;
In layman's terms, itemization of the work done;
Before, during, and after photos,
Invoice number and;
Work order number.
Again, thank you for your interest and we look forward to working with you!
Resources & Forms