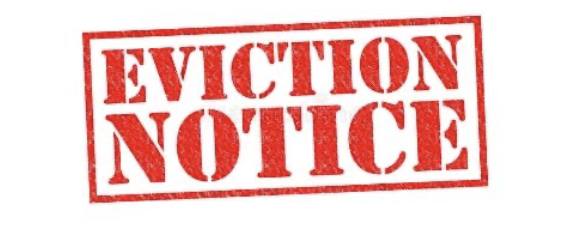 In today's ever-changing business and economic environments, landlords have a lot weighing on their minds. One of the biggest concerns being that they may have to evict a tenant. While eviction is rare, it is always highly emotional and that is why you need a professional property management team to guide you through the process.
At Team Athey & Remarkable Property Management we have the experience to make the eviction process flow as smoothly as possible for all parties involved. We know the legal notifications that need to be delivered and the legal timelines that must be met. We also know that communication with your tenant is paramount.
Through transparent communication with your tenant, we will explain what is going happen so they will not be taken by surprise. By working with them, we can arrange movers in order to help them get out in a timely manner. In short, we know the proper procedures and careful dialogue needed to get a tenant to vacate with as few problems as possible. Hopefully, this direct communication will translate to less financial and physical damage to your property.
However, if it does not, do not worry. We've got this.
Team Athey has the wherewithal to handle unruly tenants and any unpleasant situations that may arise. As we mentioned above, evictions are rare—but when they happen, you'll be glad you have our expertise. Or as we like to say, "Hiring Team Athey & Remarkable Property Management is like buying insurance. When you need us, you really need us. And aren't you glad you've got us."
In recent months the federal government and local jurisdictions in Texas adopted protections to help tenants stay in their leased homes. On Friday, July 24th, the 120-day moratorium on evictions for nonpayment of rent in the federal CARES Act expired.* Combine this with the fact money being subsidized to help businesses and individuals during the COVID-19 pandemic downturn is running out and we could potentially be seeing more evictions in the very near future.
That is why you need Team Athey now. Don't go it alone. We can help.
NOTE: The City of Dallas now requires a special "COVID Notice of Possible Eviction" for all evictions. If tenants respond within 21 days and can prove they have been impacted by COVID- 19, the tenant has 60 days to make up unpaid rent.
* The following local governments and courts have temporarily limited evictions until the following dates: Dallas County, August 5, 2020. Bryan/Brazos County (Precinct 4 only), August 25, 2020, Travis County, September 30, 2020