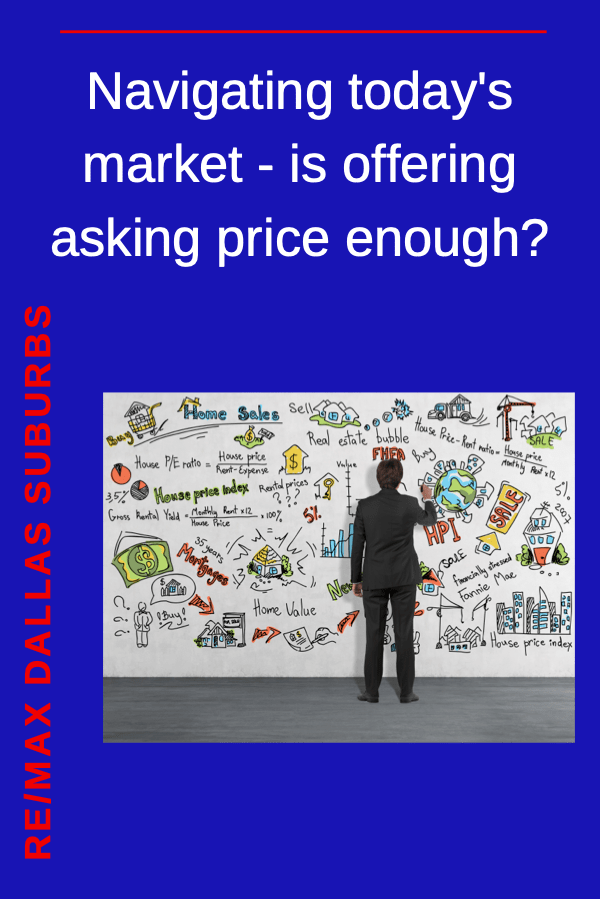 You are ready to buy a home... What's next?
Spring and summer can be a great time for home buying but in today's market, how quickly do you need to submit an offer and is an offer for the asking price really enough? In years past, buyers were able to try and determine how much below asking price they may be able to offer and still get the home they desired. There was typically a negotiation between the buyer and seller and the purchase price would land somewhere in between.
Times have changed.
According to the National Association of Realtors (NAR), the average home that's sold today:
- Receives 4.8 offers
- Sells in just 17 days
What does this mean for buyers?
Homes are selling quickly and the number of offers received on any given property is an indication of just how competitive the housing market is for buyers right now. It is a classic supply and demand situation - the number of buyers is exceeding the number of homes on the market. When this happens, homes often sell for more than the asking price.
We're ready to submit an offer, what does this mean?
Current market conditions should help to guide your decisions as you enter the home buying process. The asking price for a home is now typically the starting point for negotiations, not the ceiling. Understanding this when you are ready to submit an offer is important but you should also use this information when searching for your new home as well. Setting your budget accordingly and using the asking price as a starting point will help in your search for homes and hopefully help you to secure the home you really want.
The Mortgage Reports has advice if you're looking to purchase a home in a competitive market. The article encourages you to be realistic with your housing search, saying:
"The best thing to do is set your budget and expectations ahead of time so you know how much you can afford to offer — and when to walk away. This will make negotiations a lot easier."
How can Remax/Team Athey help?
Working with Remax/Team Athey gives you years of experience at your fingertips. Our agents understand the market trends and can help guide you every step of the way through the home buying process.
Our team will help you to find the best options for your budget, formulate a strong offer up front, and navigate any potential bidding wars that may occur. We will help you to balance the current conditions in your chosen area to ensure that your offer stands out among the rest.
Where do we go from here?
Understanding todays market and how to approach making a strong offer on a home is critical for buyers. Working with a trusted agent and being informed about current trends can make all the difference in how successful you are in securing the home you want. We look forward to connecting with you to make your home buying dreams a reality.