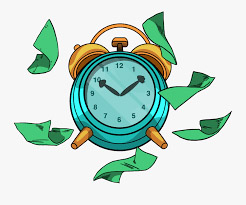 At Team Athey & Remarkable Property Management, we're always looking for ways to better serve our clients, and that means staying current with the best way to do business in the ever-evolving real estate industry. Therefore, it goes without saying that we would be interested in the latest Showing Service companies streamlining and automating property-showing processes to help real estate professionals save thousands of dollars and hundreds of hours.
When it comes to managing rental and sale listings, the new trend in showing services really do have a lot to offer! From centralizing administrative tasks to getting local licensed real estate agents to show properties on demand (think Uber) to automated self-showing lockboxes with security features, we at Team Athey believe this is where the industry is headed.
Below are only a few of the innovative companies changing the way realtors conduct everyday business.
ShowingHero.com touts itself as a real estate agent's 24/7 assistant. Every process, from answering 100% of all lead calls and emails to coordinating and scheduling showings between agents, prospects, and occupants is automated to maximize an agent's productivity. The service also prescreens tenants and buyers, as well as follows up and nurtures the prospect along the way. According to their website, ShowingHero has 50 features that are fully customizable to help agents get more done faster and more efficiently than ever before.
Showdigs.com allows you to grow a larger portfolio of properties by outsourcing field work to local active licensed real estate agents. As mentioned above, this service is a lot like Uber, except the licensed agent arrives on demand and shows your rental or sale listing. (Note they can also supply condition reports on demand.) Because Showdigs online scheduling software books all showings and handles appointment reminders and feedback, your agents can put their emphasis on managing owners and tenants. This service works great for businesses large and small because it offers "Pay-As-You-Go" pricing.
SunroomRentals.com offers easy self-service leasing for homes and apartments. Renters apply online and search for properties 100% free. (The owner pays the fee for Sunroom to find the best tenants.) Then when the renter finds property matches, the professionals at Sunroom coordinate with landlords for them to tour. In short, tenants tour, apply, and sign leases in a snap. As as result, owners get qualified tenants faster and easier without having to lift a finger.
ShowMojo.com also saves time and money by automating leasing processes such as marketing, calls, emails, and prescreening prospects with customized criteria. In fact, the website suggests ShowMojo saves the average agent "4 hours a day". Wow! That's a significant time savings. It also allows prospective tenants to self-book at their convenience against an agent's schedules. Plus, unlike other showing services, there is an option for prospects and other agents to self-show by using lockboxes. These lockboxes offer additional security features such as validating the prospect's identity, then automatically distributing the access code for the showing only after the prospect has confirmed they will make the showing. The lockboxes will also work with digital deadbolts.
As you can see, the future of showing rental and sale listings is going in new directions. If you'd like to know more, call me, Suzanne Athey, the founder of Team Athey & Remarkable Property Management at 469-916-1222 or email me at suzanne@teamathey.com. I'd love to visit with you about all the latest trends in rental property management.