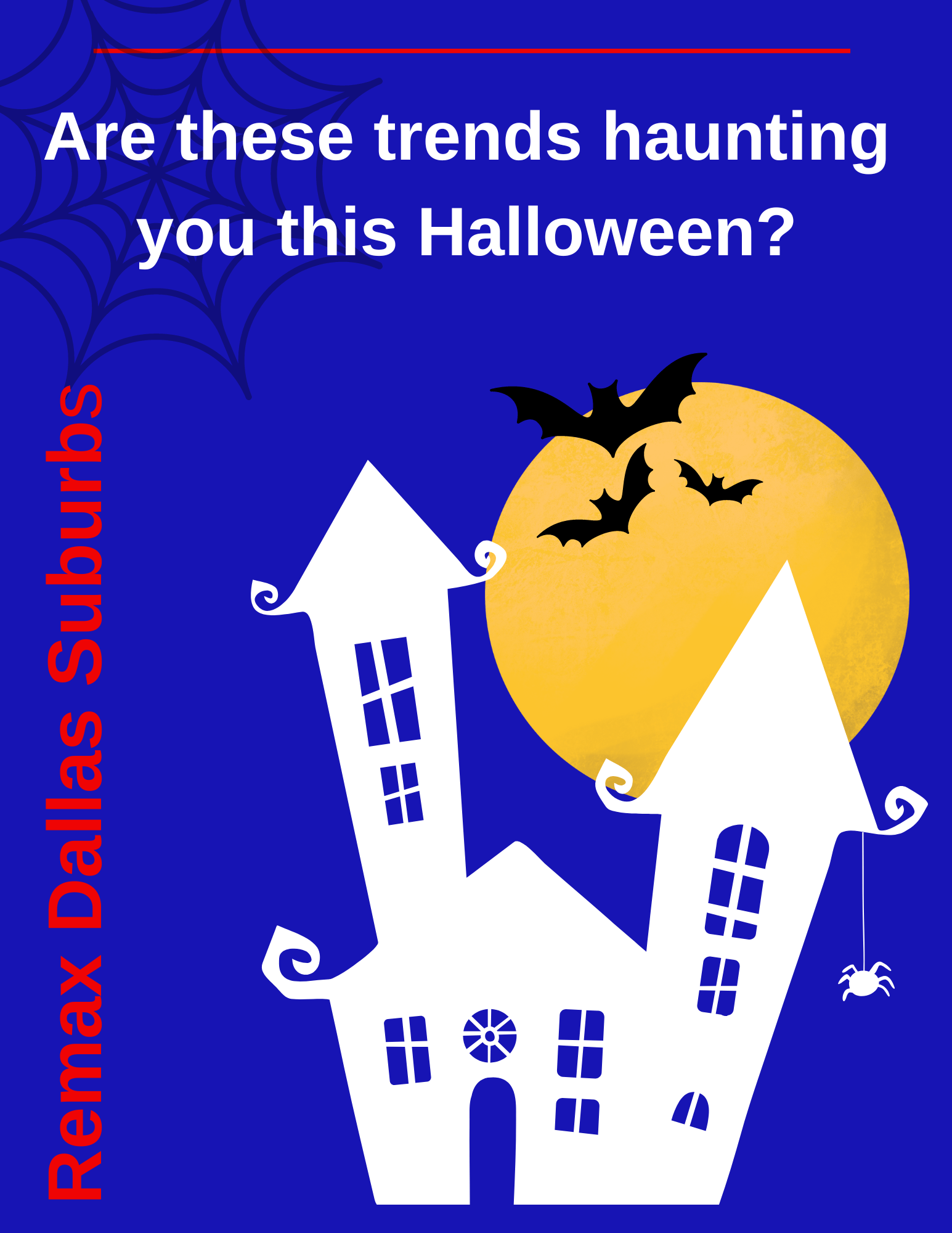 Halloween is right around the corner and there are a number of 2022 home trends that have us hiding in the "cloffice" and shaking in our boots. Take note as you prep to stage your home for sale or update your look to ring in the new year. From farmhouse to fresh greens in your living room – it's time to brush away the cobwebs and consider going from frightful to fresh.
The farmhouse look with kitschy signs, ship lap walls, and an abundance of burlap has been quite popular but unless you truly live near a farm this look could be aging your home. Antique accents and an artfully placed barn door can be timeless but overdoing it with distressed furnishings and mason jars may detract from your space.
One of the most horrifying trends of 2022 was the addition of "scenic murals" in bathrooms or on accent walls. While wallpaper has begun to make a comeback, murals that depict waterfalls, landscapes, or large florals are what our nightmares are made of. They can be difficult to remove and may be quite off putting to a potential buyer. Instead, look for the newer peel-and-stick types of wallpaper that can be easily removed and simply add a bit of color or texture to the wall.
The pandemic brought us all home and left everyone scrambling to find workspace. One clever way that seemed to work for some was to clear out a closet and create a "cloffice" – tiny decked-out workspaces with colorful backgrounds, open shelving, and fun accessories. These were great at the time but after months (or years – eek!) of working in these tiny spaces' homeowners are ready to stretch out and rejoin the living. It's time to take back your closet space, move all those online purchases to storage, and claim a dedicated workspace in your home.
These last two may be the most frightening of all and top the list of trends that could date your home and deter potential buyers. Square tile countertops in kitchens and bathrooms were quite popular in the 70's and 80's but now they simply remind us that the home is aging. Updating with Granite or quartz will add value to your home and bring new life to your space. And last, but certainly not least, cowhide prints have overstayed their welcome and it's time to move on. The cow print has popped up all over the home from rugs, to accent chairs, and framed artwork. In fact, for the last decade it's been viewed as the quintessential modern accessory. But according to designers, animal prints are becoming outdated and it's time to find new ways to channel the trendy white and black color scheme.
Whether you are considering a fresh take on your décor after the holiday season or plan to list your home in the coming year look around and see if you've fallen victim to any of these trends. Leave the tricks and trends behind and you'll find that a fresh new look is just the "treat" you're after.
Suzanne Athey – Owner and Founder of Team Athey & Remarkable Property Management
469-916-1222
suzanne@teamathey.com