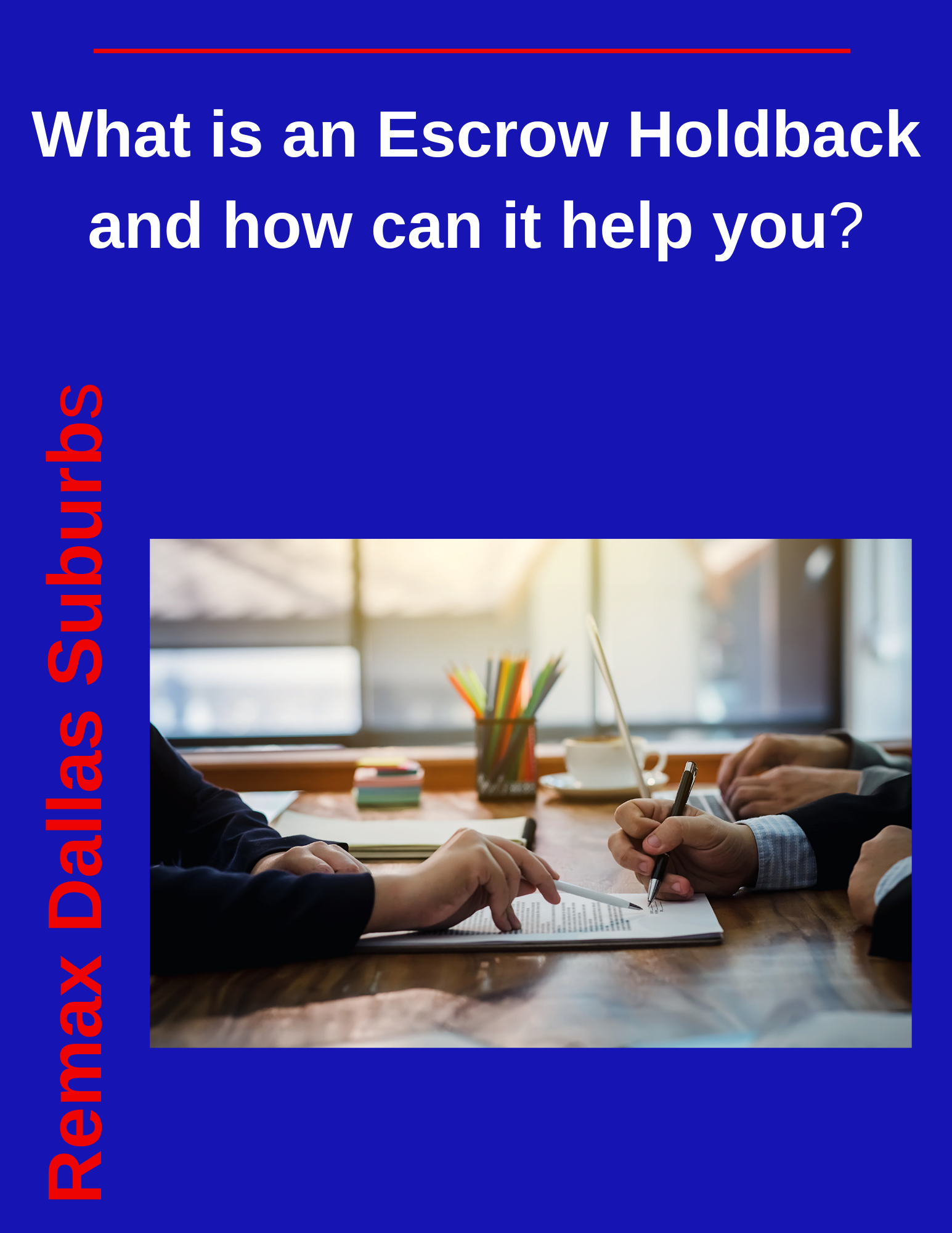 The home buying process can be lengthy and stressful at best but what happens when there are outstanding repairs that need to be completed or the seller doesn't meet the agreed upon move out date? This is where an escrow holdback can be very helpful.
While it is always in the best interest of both the buyers and the sellers to meet the closing date sometimes there are things that get in the way. Some examples include home repairs, delayed move outs, new construction delays, septic system inspections, and rehab loans but the list can go on and on.
Escrow holdback is an amount of money that is held in an escrow account owned by a neutral party such as the title company. It is money held back from the sellers' portion of the funds they would receive at closing. Essentially an escrow holdback acts as an insurance policy - assuring the seller that the buyer is serious about the purchase while also providing motivation for the seller to meet all agreed upon repairs and dates. In the event that the seller does not complete repairs or overstays in the home, the money would be transferred to the buyer.
Working closely with your trusted agent and lending company throughout the home buying process is the best way to ensure that things go smoothly. However, as the closing date nears if it appears that the seller may not be able to fulfill all of the obligations on the property it may be time to consider an escrow holdback. If approved, it may be able to keep your closing date on schedule and provide incentive for the seller to complete all the repairs quickly.
Our agents bring a wealth of knowledge and experience with them to every transaction. When challenges present themselves that may affect closing, we can help you to find the best solution and keep things on track. When needed, an escrow holdback could be a valuable tool to ensure you close on time and that all repairs, inspections, and agreed upon turnover dates are met. Working with Remax Dallas Suburbs will ensure all options are considered to make buying and selling your home go as smoothly as possible. We look forward to working with you!