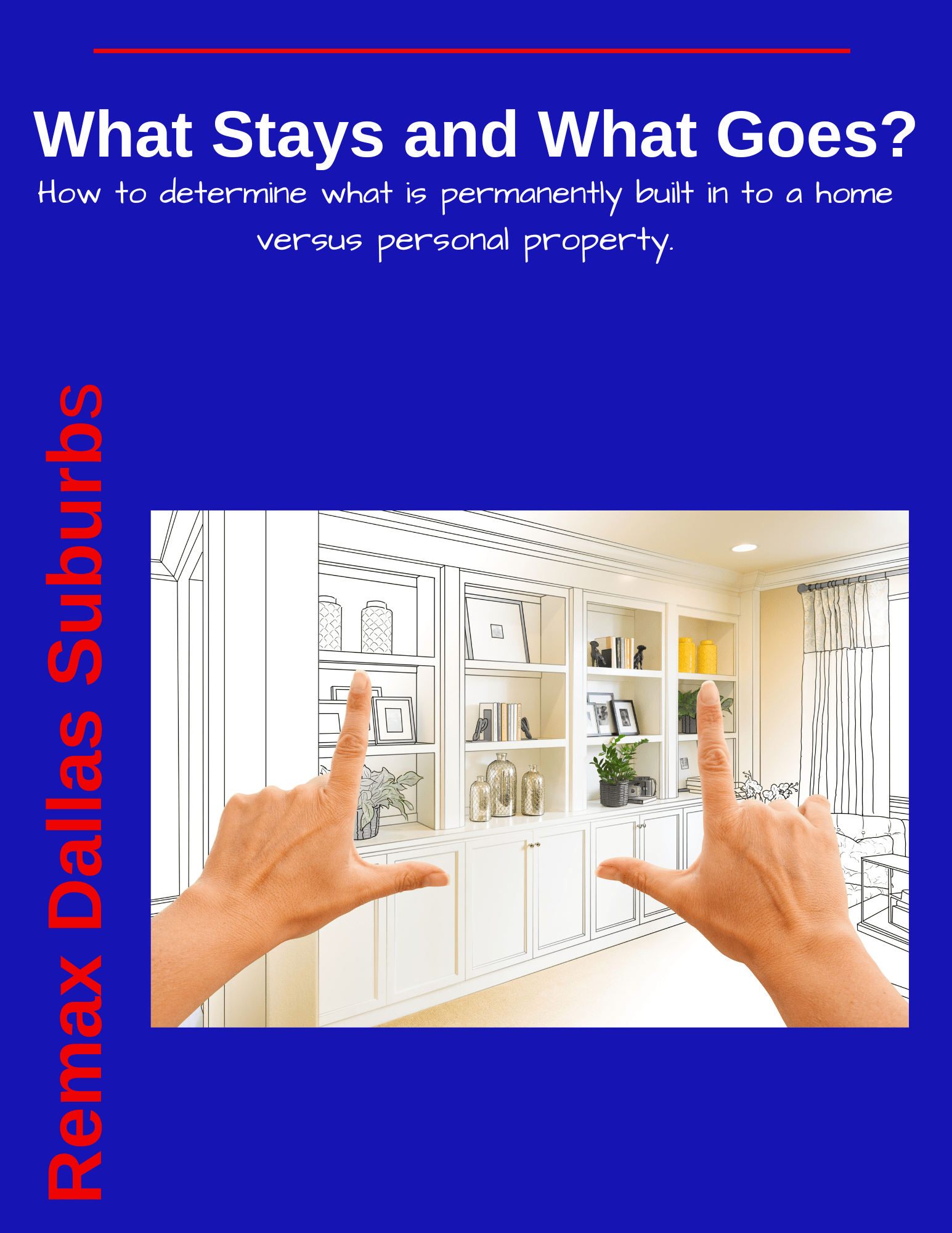 Whether you are actively working towards the purchase of a property or preparing to list your home for sale, it is important to determine what personal items are "permanently installed and built-in". This applies to any personal property that has been added to the home – such as built-in storage, media components, or built-in furniture.
The question of whether a personal property item has been permanently attached and constitutes realty is a question of fact and if discussed in court would be determined by three factors:
1 – Will the property be damaged by removal? (This question determines the way in which the item is attached and how much damage will be caused by removing the item.)
2 – Is the item customized for the property, or is it standard? (This question determines whether the item was built specifically for the property or if is a standard feature of the home.)
3 – Was the installation intended to be permanent or temporary? (This question determines whether the party who attached the item did so with the intention for it be a permanent part of the property or whether it was intended to be moved for personal use in the future.)
The intention of the party when doing the install is the predominant factor and may be proven by the first two questions. Should a jury be asked to decide the outcome of a property dispute these are the prevailing factors that would be considered.
Working with a trusted real estate team when buying or selling your property will help you to determine the best way to navigate any permanently installed additions to the property. A seller's intentions should always be put in writing up front with the listing and clearly noted in a non-realty items addendum to the contract if the buyer wants the item conveyed.
Team Athey can help every step of the way as you determine "what stays and what goes" from the property you plan to buy or sell. Give us a call today!